Trust.
Compassion.
Respect.
Providing a serene place
to honor memories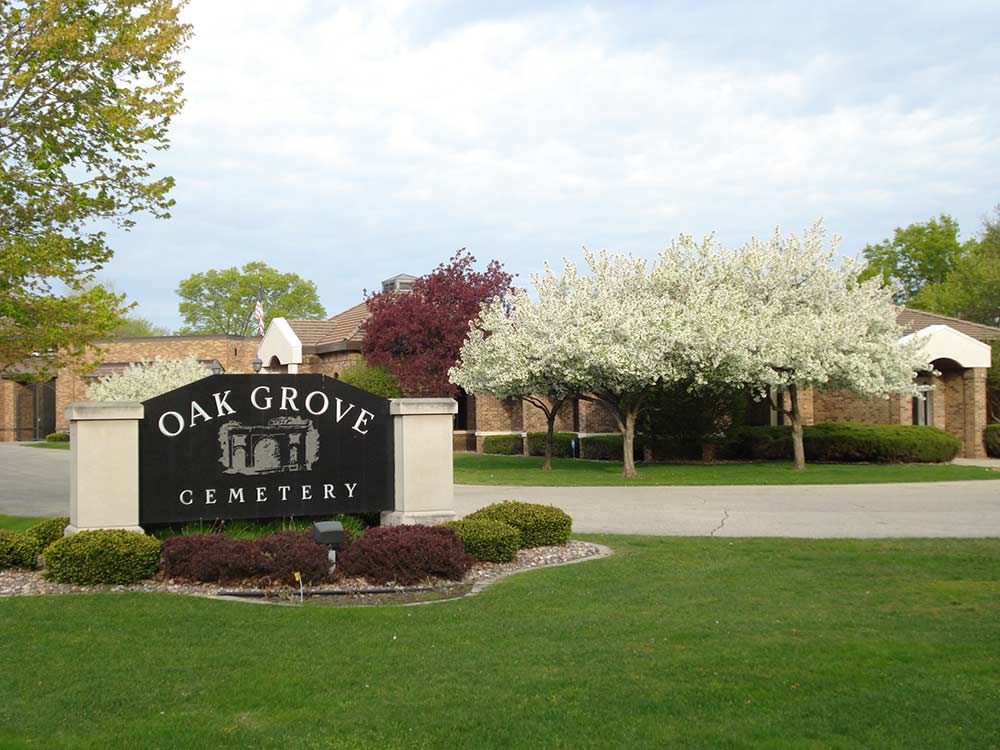 Oak Grove Cemetery was established in 1852 by the founding fathers of La Crosse. Since then, we have been able to assist thousands of people through the emotional period after the death of a loved one.
Our 80 landscaped acres provide a setting where families can visit and find peace. Grave markers, mausoleum buildings providing above-ground crypts and niches, compelling statues and other artistic features blend with landscaped grounds to create a park-like setting.
The cemetery is a serene place to honor memories.
Advance planning helps avoid most unnecessary emotional and financial problems.
Read More
We offer traditional in-ground burials as well as niches for cremated remains. In addition, we offer full-sized crypts.
Read More
We offer beautiful granite markers and monuments, as well as a full line of beautiful urns.
Read More
We offer spring cemetery flower vases, winter wreaths, and seasonal mausoleum flowers.
Read More
This tour will introduce you to several of the most prominent sites and provide some historic context for your self-guided tour.